Business Marketing: Interactive Product Demonstrations App Design
This online presentation application allows the user to operate the product in its industrial environment. This marketing asset teaches potential customers about the features that sets it apart from competitive products.
Animated schematic technical diagrams depicting the operation of a product. This interactive infographic communicates complex mechanical features quickly in a very  easy to understand way.
Click image to launch: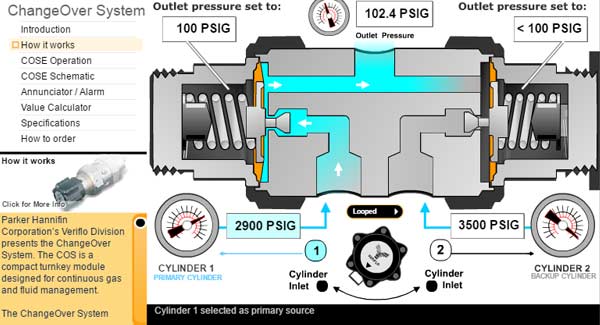 Created in Adobe Flash, used for marketing, tradeshow and sales training. This interactive application also features a custom value calculator. A value calculator allows a user to enter in their operating numbers and generate a detailed report detailing the cost benefits of ownership The potential customer can print out the value calculator results.
Contact me for your interactive visual communication needs. Interactive rich media has great value to convey information to your audience; customers, prospects and even trial juries. Any concrete or abstract concept can be communicated quickly and naturally using immersive motion graphics.