Professional Litigation Graphics Consulting Design Production Services Agency
This is an interactive graphical interface that compares technical specifications between two engineered mechanical systems to clearly demonstrate similarities and differences. This exhibit was instrumental in avoiding a trial and led to a settlement out of court.
Click thumbnail to view interface operation: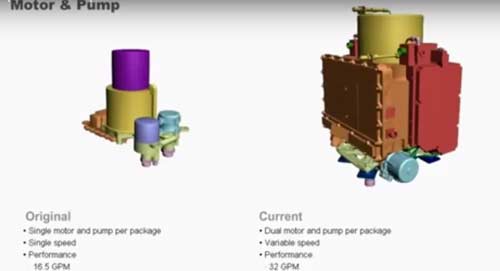 Fully controlled by the legal team, projected on courtroom media video displays, this side-by-side comparison helps make complex systems and concepts easily comprehensible by any lay jury.
Models created and animated in 3DSMax, interface programmed in Flash.
See more at Legal Eye Vision, my site devoted to Courtroom Trial Graphics services
Contact me to consult with your legal team and expert witnesses to prepare an effective, winning case.