Professional Legal Visual Exhibit Services: Litigation Graphics Specialist
This application depicts accurately, investigative testimony from a first-person point of view.
Quickly getting a lay jury up to speed and familiar with a fairly technical environment was crucial to winning this case.
The simulation presents instrumentation states under various incident conditions, and includes synchronization with the air traffic control recording of events.
Click thumbnail to view software interface operation: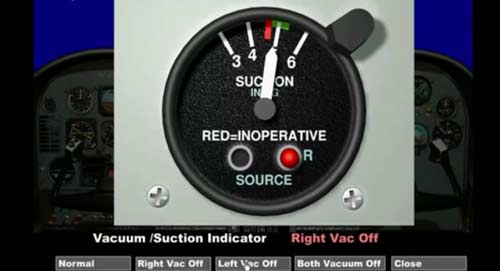 In addition, a full size foam-board printout of the cockpit dashboard was produced to give the jury a sense of scale and helped place them in the aircraft.
See more at Legal Eye Vision, my site devoted to Courtroom Trial Graphics services, contact me to work with your legal team and expert witnesses to prepare a winning case.