3D Animated Character: Video Production Company
Motion graphics I created in a vaguely Aardman-esque style for a web re-design roll out to communicate new user-friendly features. I modeled and animated the character in 3DS Max using the Swift3D plugin, compiled and rendered in Flash, deployed via Flash Video on the website.
Click thumbnail to view: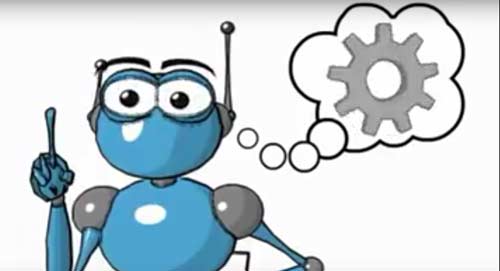 Video: New website feature overview animation
Contact me for your next internet or broadcast television animation video motion graphics project.