Mission Patch: Star Trek TOS Wallpaper and Tee Shirts
23rd century Naval Construction Contract 1700 series – Constitution Heavy Class Cruiser.
Commissioned by the United Federation of Planets and operated by Starfleet as a deep space exploration and treaty enforcement platform.
Click image to download my desktop background wallpaper design: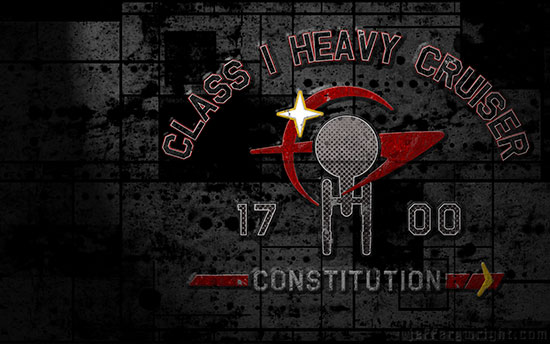 This design is also available printed on Tee shirts, hoodies and other clothing.
| | |
| --- | --- |
| | |
| Full back for print on light apparel | Full back for print on dark apparel |
| | |
| --- | --- |
| | |
| Full front for print on dark apparel | Full front for print on light apparel |