Interior Seating: Contemporary Sofa 3D Model Furniture
Modern ultra-modern couch. I think a Mondrian painting would be a perfect mate for it. Available at my TurboSquid site.
Click thumbnail for more views: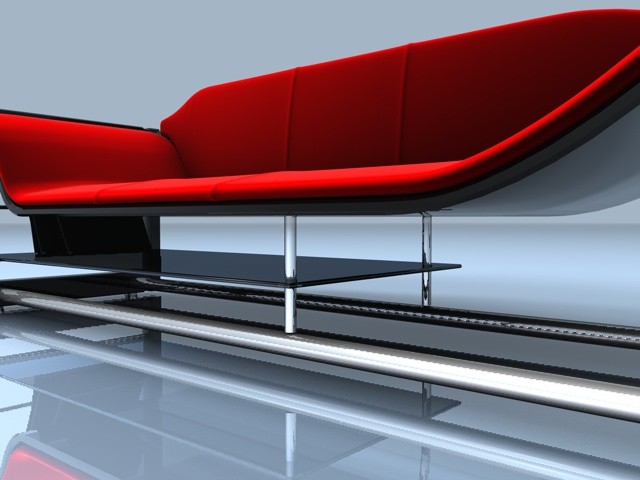 Clean curves, sleek modern design. Moderate poly count. C4D uses meshsmooth and has textures in image. The other formats have low and high polygon versions.
Contact me for your custom 3D modeling needs; illustration, furniture, props, interiors sets… even your design prototypes, which you would like presented in 3D for visual presentation, video & print.