Wooden Organic Furniture 3D Model Nouveaux Style
Solid, single piece in the nouveaux style. Click image for more views: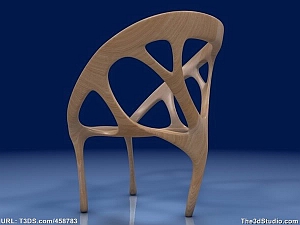 Available in 4 different formats, from my TurboSquid site. Polygon count comes in low, medium and high count versions.
Contact me for your custom 3D modeling needs; illustration, furniture, props, interiors sets… even your design prototypes, which you would like presented in 3D for visual presentation, video & print.