Infographic Marketing: Interactive Multimedia Application Design Programming
This project was for an international trade show in Italy, it was converted from my internet website flash application.
One of the many advantages of having touchscreen kiosks in your booth is to entertain and inform passersby when your booth staff are busy with other interested parties.
My touchscreen designs have two modes; passive and interactive. In passive mode, it acts as an attention getting screensaver, in this case, it runs a video loop of animated footage I created (not featured here, due to bandwidth demands) which can be seen here: Tradeshow video loop footage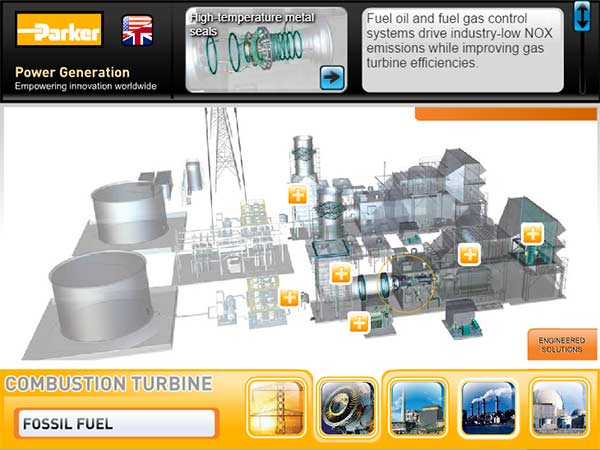 Since this is designed to run on a computer, the variables might not load right away causing the text to read "undefined". I'm working on a pre-fetch solution, if this occurs, re-select the language by clicking the flag button at the top-left of the interface.
In interactive mode (which is activated when the screen is touched, or mouse clicked) the user is presented with an interface, where they can choose from the available languages. All text in the flash application is variable and can be populated with any text, so as more translations become available they can easily be integrated into the application.
Often these kiosks are projected above the booth of flatscreens which catch the attention of trade show attendees passing by, and serves as an inviting draw to attract them to the booth.
Contact me for your interactive visual communication needs. Interactive rich media has great value to convey information to your audience; customers, prospects and even trial juries. Any concrete or abstract concept can be communicated quickly and naturally using immersive motion graphics.