Desktop Wallpaper: X Wing prototype
A work in progress, I thought I'd take a crack at the awesome X Wing prototype designed by the legendary Ralph McQuarrie.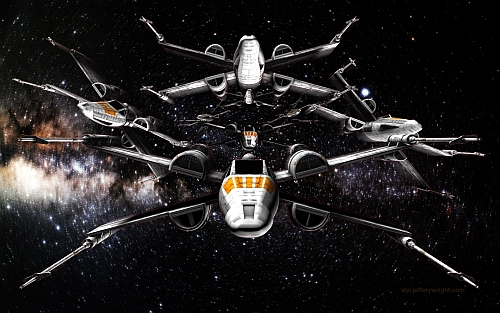 Here are a few views, from various angles, click for bigger:
You can see this work in progress over at SciFi Meshes and X Wing McQuarrie Prototype. Mission Patch graphic created with my gratitude by Viper-Aviator.
Y Wing Tee Shirts, Phone Cases, Hoodies and Stickers:
Click here to download free X Wing Prototype Desktop Wallpaper