Vintage 1960's Burke Chair 3D Model: Star Trek TOS
The classic, groovy tulip shell style mod chair from the 60's which many will recognize from the television show Star Trek.
Click the image to visit my site at TurboSquid to see more screenshots: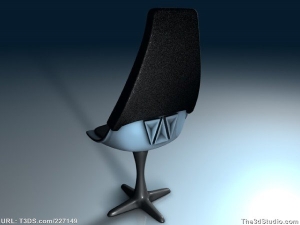 I create 3D models of contemporary, modern furniture for interior architectural rendering and visualization.

Contact me for custom models used in video and print media, product prototyping, props for gaming, HD motion graphics, courtroom legal graphics and more.