Marketing Design and Programming: Product Demo Interactive
Application to demo the features of an innovative product, in this case, a fuel cell powered motor scooter.
Click thumbnail to launch: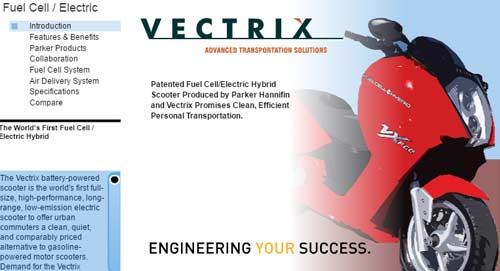 Two of the illustrations I made for this interactive were also used for promotional product graphics.
Contact me when you need your customers to understand why your product or service has value to them.