Stylized Tricolor 3D Video
This is a video sequence used for a fundraiser event to fund a state of the art hydraulic Thrust Stage in the Hanna Theater, Cleveland Ohio.
Click thumbnail to view: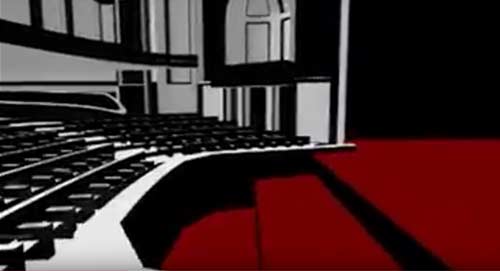 The Hanna Theater now:
Great Lakes Theater Festival picks golden oldies for first season at the revamped Hanna Theatre
Hanna Theatre seats, curtain and stage are IN!
Hanna Theatre Playhouse Square
---
Contact Me to help with your special event exhibit video project.