Interactive Marketing App Design Service – Mobile Equipment Products
Industrial mobile visual product selection application interactive marketing app used for web sites, ad campaigns and trade show touch screen kiosks.
Click image to launch: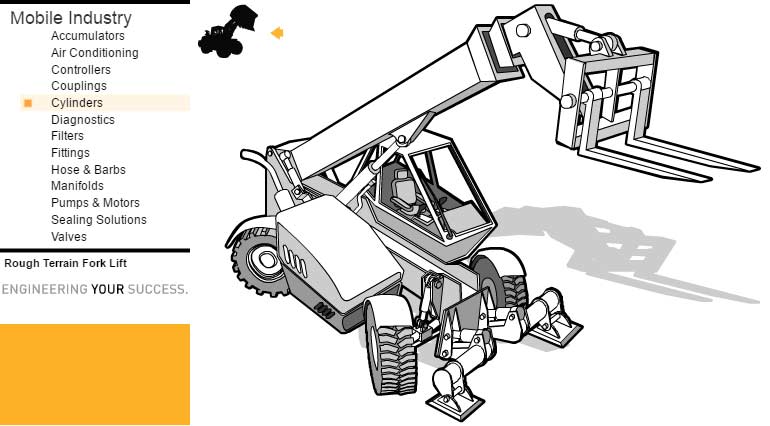 The images I drew for this also became part of a printed piece.

I'm a freelance flash designer, contact me to discuss how your product or service would benefit by allowing customers discover its value, interactively.